Leisure Facilities at LA ActiveLife
Whatever your fitness plan, the fully equipped, air-conditioned gym at LA ActiveLife caters for all your fitness and health needs.
If you would like a no obligation tour of our facilities feel free to give our team a call on 020 3056 0617 or email our team to arrange a good time for you on info@laactivelife.co.uk
Our community gym is fully equipped with a wide range of facilities to ensure you get the most out of every workout. The gym is easy access and has a warm welcome for all the community. 
Our cardio section includes treadmills, rowers, cross trainers and exercise bikes. Our resistance and weight section includes free weights up to 30kg, smith machine, functional equipment and a​ large range of resistance machines for every muscle group. Mix using the gym with our selection of fitness classes you will start to enjoy the benefits of being a LA ActiveLife member.
We welcome members at all fitness levels and offer free inductions and fitness programs to help you achieve your goals.
Looking to Join?
If you are looking to join, you can do this by visiting the club or online where our simple five step registration can be done anytime day or night.
We have three studios for hire in the heart of Clapham. All 3 studios have beautiful natural light, fully equipped with wooden dance floors and mirrors. Our studios are ideal for specialist Yoga and Pilates classes to small drama rehearsals and dance groups who meet on a weekly basis.
Our studios can be hired from as little as £35 per hour for one off events or regular clubs and small businesses.
Tennis and Netball Courts
Alongside our gym and studios, we have tennis courts and netball courts that can be used by all of the family and the community. You can book our night lit facilities to show your friends you have a better backhand than Rodger Federer or to set up your own weekly coaching club for the local community.
Our high-tech tennis and netball courts are popular with local clubs and once you look around our facilities you will see why.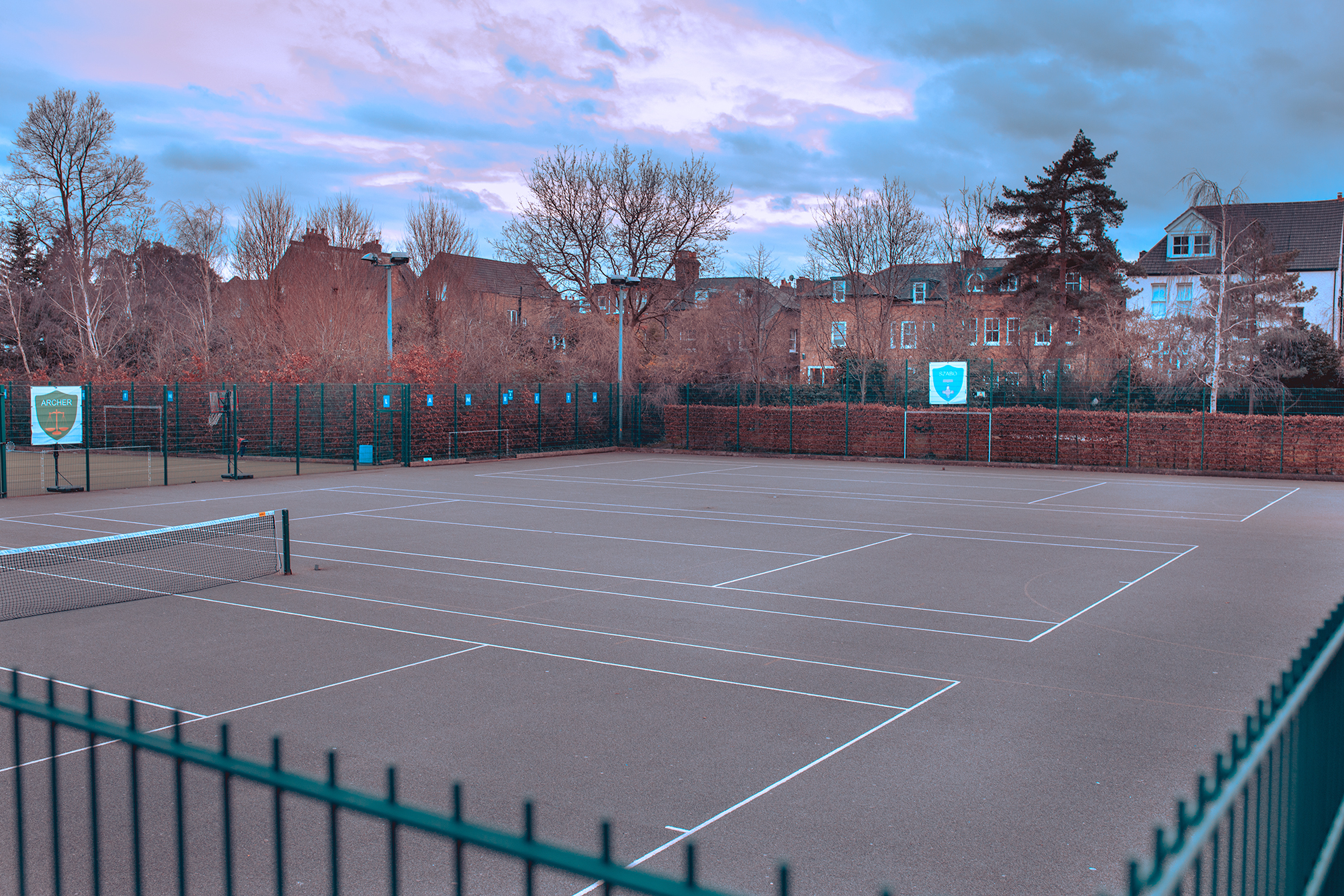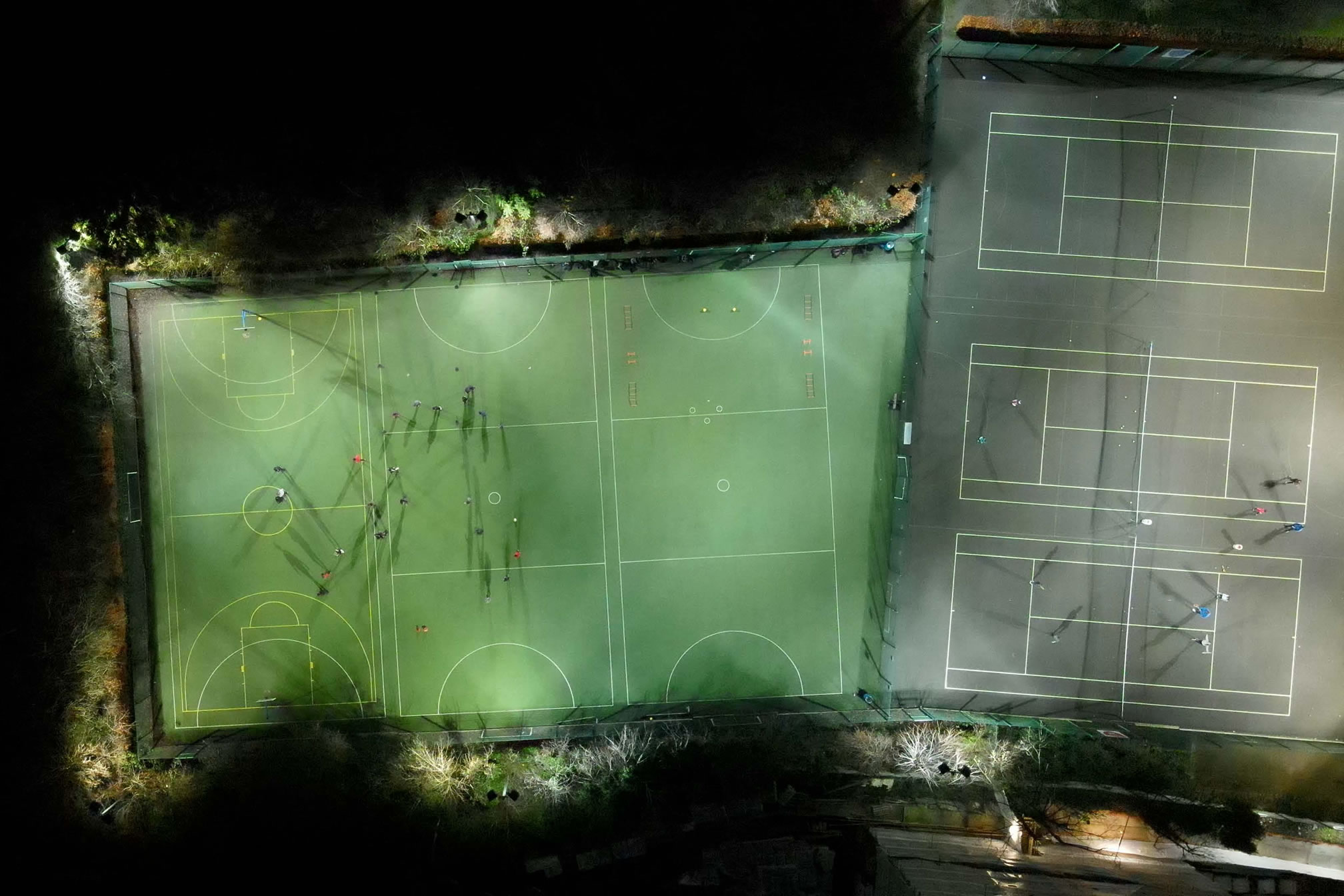 Our sports hall is one of our many facilities that can be used by all of the family. The large hall has a full size basketball court, enough space for five a side football and a full size volleyball court. The sports hall is so versatile we can change and adapt it to your requirements.
So whether you are looking for a family and friend's game or a community indoor football tournament we have the right facility for you.
Our sports hall is available to hire from as little as £50 per hour. To enquire and book the sports hall for your next sporting event, give our leisure team a call on 020 3056 0617 or email info@laactivelife.co.uk
*Please be aware during term time the sports hall cannot be hired during school hours and will be subject to availability.
Pitch Facilities – Available to Hire
Our polymetric material multi-use games area court has versatile facilities that can be used whatever the weather. The surrounding lights allow for the court to be used during the winter evenings so you can be rest assured the darkest of nights will not stop your game.
The multi-use pitch has two tennis courts, a basketball court and is also perfect for children's training sessions including football and rugby making our pitch the perfect place to hire for a community team or you weekly game of basketball with your work colleagues.
The pitch is available to hire from £47.50 per hour.
To find out available times and to book our pitch for your next game, call our team on 020 3056 0617 or email your requirements to info@laactivelife.co.uk.
Interested in Personal Training?
For more information call a member of the team today on 020 3056 0617. We are sure you will be surprised at how little this costs, especially when it helps you towards achieving your goals!